Careers Seminars
Photos from the Careers Seminars January 2018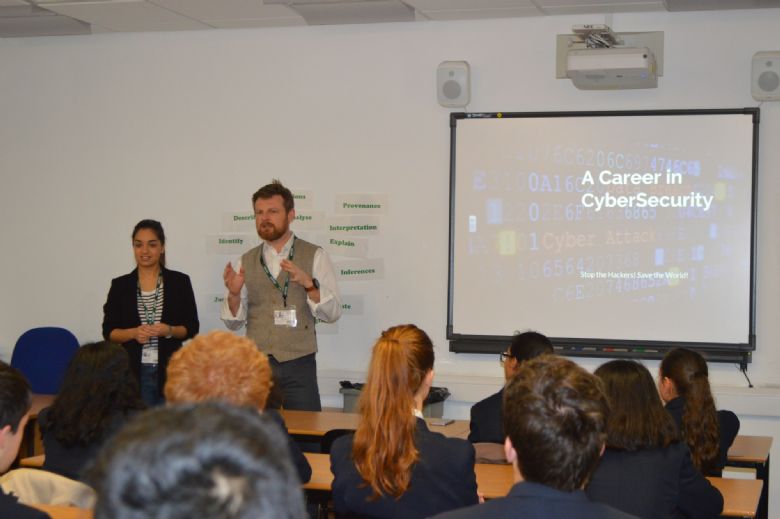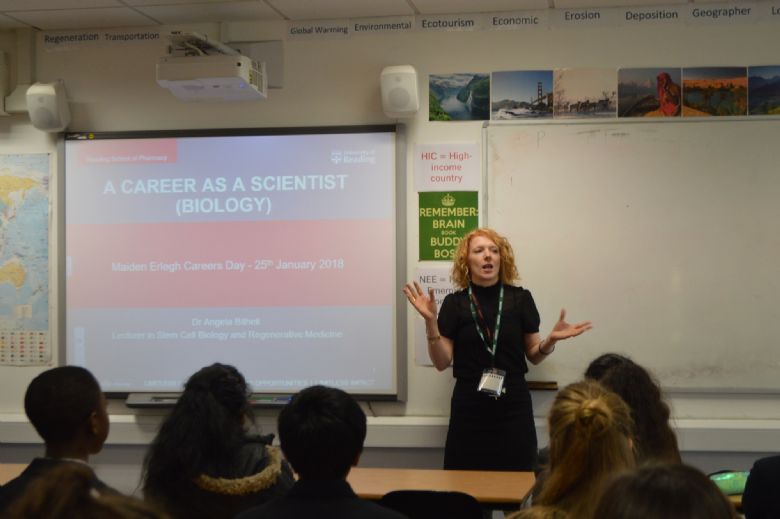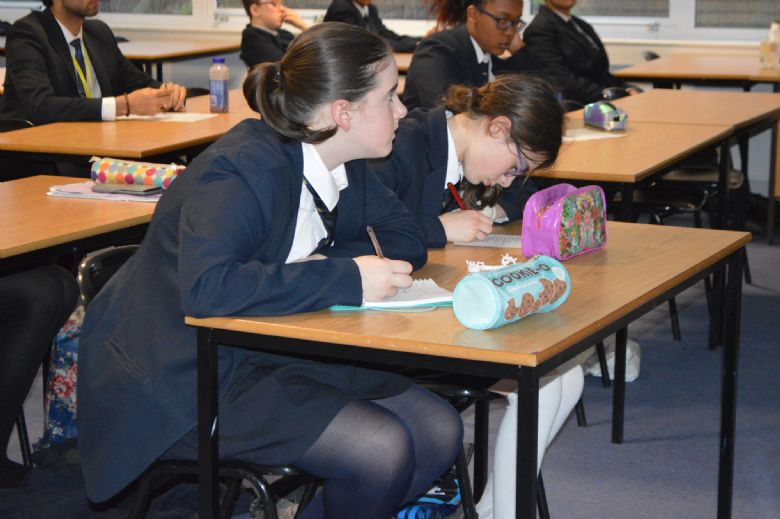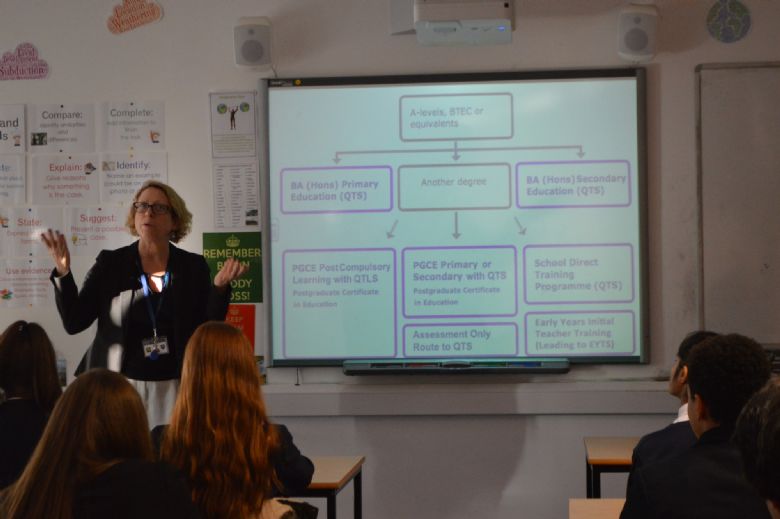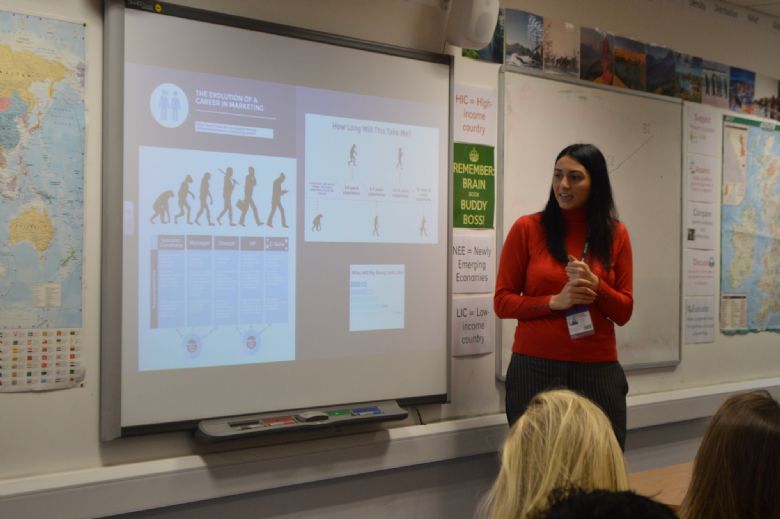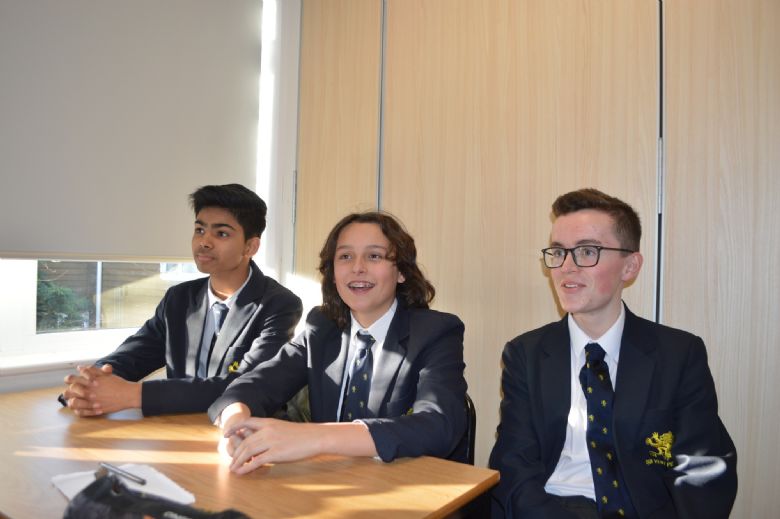 Careers Seminars – January and February 2018
We are pleased to confirm that the following Careers Seminars will be taking place after the Christmas break. Careers Seminars are available for students in Year 9 through to Year 13 to sign up to. We actively encourage students to take full advantage of the careers guidance and support being offered from professionals in their respective fields. Please sign up to as many seminars as you like to gain the following information:
How to get into the job – qualifications needed / interests / any relevant work experience needed to have been completed
Different areas of the job and different job roles
Day-to-day activities - what does the job actually involve?
Career path/progression opportunities
An opportunity for students to ask specific questions
Apprenticeship and work experience opportunities offered by the organisation
Careers Seminars held on Monday – Thursday will commence at 3.15pm.
Careers Seminars held on a Friday will commence at 2.30pm.
Careers Seminars will be delivered in either in H9 or H10.
Is an Apprenticeship right for me?

Kathryn Scott

Antenna International

Monday 22nd January 2018

H9

A career as an Estate Agent

Whiteknights Estate Agency

Mr N Keene

Monday 22nd January 2018

H10

A career in the Police Force

Thames Valley Police

Tuesday 23rd January 2018

H9

Becoming an Entrepreneur and running your own business

Mr J Rabin

Wednesday 24th January 2018

H9

A career in Marketing/Advertising

EDMI Europe Ltd

Nicola Brown

Wednesday 24th January

H10

A career in Teaching

Miss M Davies

Thursday 25th January 2018

H9

A career as a Scientist (Biologist)

Reading University

Dr A Bithell

Thursday 25th January

H10

A career in Cyber Security/Fraud

Rapid7

Matt Rider

Friday 26th January 2018

H9

A career in Physiotherapy

Miss S Grindey

Friday 26th January 2018

*0900 - 0930

B1

A career in Speech Therapy

Miss R Overett

Monday 29th January 2018

H9

A career in STEM

OTM Mechanism

Defence, aerospace, oil and gas industries

Actuator Design

Yusuf Shauq

Monday 29th January 2018

H10

A career in the Banking Sector

Barclays Bank

Georgia Wigmore

Tuesday 30th January 2018

H9

A career as a Nurse

NHS

Tonya Curtis

Tuesday 30th January 2018

H10

A career in Finance and Accountancy

Kingston Smith Chartered Accountants

Paul Jones

Wednesday 31st January 2018

H9

A career in Construction / Architecture / Quantity Surveying

Kier

Peter Nicholas

Wednesday 31st January 2018

H10

A career in Medicine

Dr Warwick (General Practitioner)

Friday 2nd February 2018

H9

A career in Engineering

Thales

Eve Maywood

Friday 2nd February 2018

H10